How TURF TEQ Machines Help You Save Money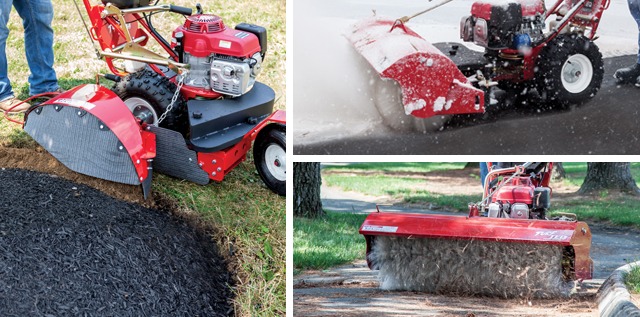 To professional landscapers time is money, and profitability depends on efficiency. The longer it takes you to get a job done, the more labor expense you incur and the less money you make. That's why we've designed and engineered our professional landscaping equipment and snow removal equipment with grounds care pros in mind to deliver optimal performance and superior results far quicker than the competition.
With TURF TEQ professional-grade machines, you can:
Work much faster
Do more work with fewer employees
Put less physical strain on your employees
Reduce the risks of injuries to your crew from overexertion
Get more jobs done per day
Deliver superior results for your clients
All of that saves your business money! And to boot, you'll "wow" customers with exceptional looking results.
With a robust commercial-grade Honda engine, tight turning radius, and variable speed, hydrostatic transmission with locking differential, our professional-grade landscaping equipment and snow removal equipment has the power and versatility to take on tough jobs, tight spaces, and challenging terrain.
Best of all, our self-propelled machines have a walk-forward design and controls that workers can access easily from the operator's position. That means your team won't have to drag clunky machines backward, struggle to reach controls, or manhandle equipment up hills.
Time Is Money
It's a phrase worth keeping top of mind because it will always ring true. Request a quote today to learn more about how TURF TEQ multi-use professional landscaping equipment can save your crews time and increase your businesses' profitability.