Landscaping Equipment
Our professional-grade equipment is designed to offer unparalleled ease-of-use, exceptional results and fast operation. That's why we're consistently recognized as a top equipment choice of landscaping professionals worldwide.
Even better, our equipment is designed with multi-use flexibility in mind. Each of our products is available as an attachment that will work with any of our other multi-use products. Easily swap attachments to make the most of your investment no matter what the season. Explore our line of professional grounds care equipment below, and please contact us with any questions.

POWER EDGER
Multi-Use, Dedicated-Use or Attachment
The TURF TEQ Power Edger is a one-of-a-kind machine. It is the only self-propelled, "walking forward" bed opener on the market. In addition, it offers a variety of blade profiles that make trenching, bed opening, edging and grooming a breeze.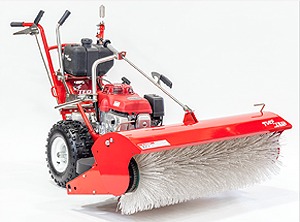 POWER BROOM
Multi-Use or Attachment
The TURF TEQ Power Broom is the best way to easily sweep debris from just about any surface. It can clean all types of hard surfaces, sweep and dethatch turf and even make quick work of snow. It's a must-have tool for professional landscapers everywhere.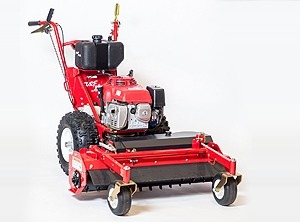 POWER RAKE
Multi-Use or Attachment
The TURF TEQ Power Rake is a tough machine that makes quick work of even the heaviest raking jobs. From seedbed prep to lawn renovation and beyond, its 36″ pivoting drum with welded carbide teeth can go where larger machines can't to help landscaping pros rake quickly and precisely.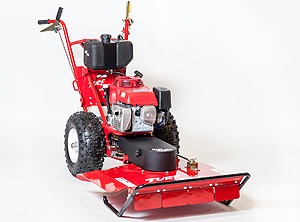 BRUSH CUTTER
Multi-Use, Dedicated-Use or Attachment
The TURF TEQ Power Brush Cutter is an ideal tool for heavy mowing jobs. Its side shift mowing deck allows greater reach for tight spaces, which makes it great for mowing under fence lines, clearing underbrush, saplings and areas of heavy vegetation.