Snow Removal Equipment
At TURF TEQ, we've got products that will help your business increase productivity and profitability year-round. Below are our products that can handle cold weather and wintertime duty.
Best of all, our equipment offers multi-use flexibility. This means that each of our products is available as an attachment that works with any of our other multi-use products. Make the most of your snow equipment investment by simply changing attachments during warmer months. It's one of the reasons TURF TEQ equipment is consistently recognized as a top choice of professional landscapers everywhere.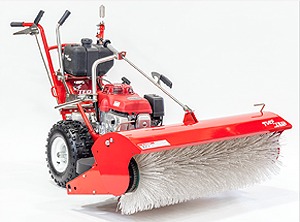 POWER BROOM
Multi-Use or Attachment
The TURF TEQ Power Broom is the best way to easily sweep debris from just about any surface. It can clean all types of hard surfaces, sweep and dethatch turf and even make quick work of snow. It's a must-have tool for professional landscapers everywhere. LEARN MORE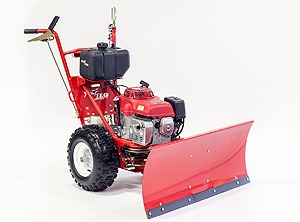 POWER PLOW
Multi-Use or Attachment
The TURF TEQ Power Plow is a 46-inch wide walk-behind plow that is perfect for snow removal on all types of surfaces. During the warmer months, it's perfect for grading and leveling soil and gravel. Best of all, thanks to multi-use flexibility, it can become any other TURF TEQ product. LEARN MORE