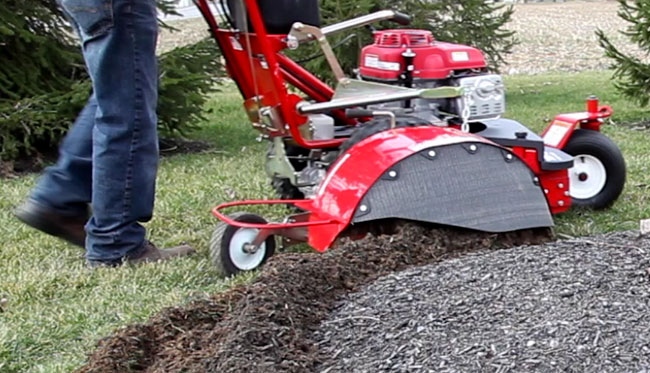 Why Every Rental Company Should Consider Offering TURF TEQ Machines
Equipment rental businesses that add TURF TEQ professional landscaping equipment to their inventory have something special to offer to their customers. No other groundskeeping machines deliver the quality and versatility of our machines. And when you have them available for rent, you gain a competitive advantage over rental companies that don't. That can mean a bigger piece of the market and more recurring revenue for your business.
What makes our machines so unique and valuable? We thought you'd never ask!
They're Easy to Use
TURF TEQ machines have a self-propelled, walk-forward design that makes them less labor-intensive to use than other equipment on the market. All controls are easily accessible from the operator's position so your customers can use them with confidence to get the results they want. Their commercial-grade Honda engine gives them both the power and speed to get jobs done efficiently. And with a tight turning radius and a differential lock (that can be locked by simply kicking a pedal), TURF TEQ machines move with precision and tackle challenging terrain and steep angles.
They're Durable
All TURF TEQ landscaping equipment is made with commercial-grade parts and a sturdy steel frame. We over-engineer them for durability you can count on. They stand up to the toughest jobs and repeated transport from here to there and back again. And if you ever need replacement parts, TURF TEQ has responsive factory-direct service to ensure you get them quickly. This kind of durability means great ROI and equipment that lasts – season after season.
They Produce Excellent Results
The results speak for themselves! Perfect tree circles, precision bed edges, beautiful landscapes and hardscapes… With our Edger, Broom, Brush Cutter and Rake, your customers will be back year after year to keep their properties looking their best.
By delivering TURF TEQ value to your rental customers, you'll have a competitive edge—and that can mean a lot for your company's bottom line.
Are you ready to boost your rental business's profitability? Contact us today to learn more!