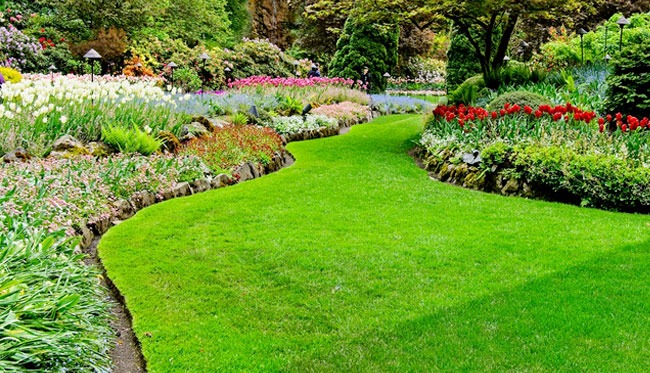 Let's Get Busy
Even with the coronavirus situation hanging over us, its time for landscaping pro's across the country to dig into spring projects and get down to business.
With this in mind, we're ready to help our friends and colleagues in the grounds care community get the equipment they need to generate revenue in the weeks and months ahead.
Because Turf Teq machines help landscapers do more work faster, and with less manpower, they're a tool that will help your business maximize profitability. And that's important now more than ever.
How can we help your business get busy? Read on to find out!
Quick-Ship Inventory
We've been building machines like crazy, so if you need a machine fast you won't have to wait. We have pallets on our loading dock ready to ship, and we guarantee all new orders will be on a truck and headed your way within 48 hours of purchase. This means you won't have to wait, and your crews can be on the job generating revenue sooner rather than later.
Quick-Ship Parts
If you've got a machine that could be generating income for your business but it needs a part, contact us directly. We're stocked up on common replacement parts and can ship overnight to get you back to work fast. Even better, our technicians are available to talk you through repairs and maintenance so that your machines are fully operational and ready to work.
0% Financing
Need equipment but you're in a crunch? Get 0% interest for 12 months with special financing offers that are available now through July 31st.  It's the quickest way to get the machines you need to keep your business working during the busy months ahead. We have special financing offers for end purchasers as well as dealers, so contact us for details and we'll get you hooked up fast.
Are You Ready to Get Busy?
If you're ready to get busy in the coming weeks, we're here to help. With fast-ship inventory, ready-to-ship parts, and special financing offers that will help you maximize cashflow, we want your business to have a strong season even in this unusual business environment. So contact us today and let us know how we can help. We look forward to hearing from you!