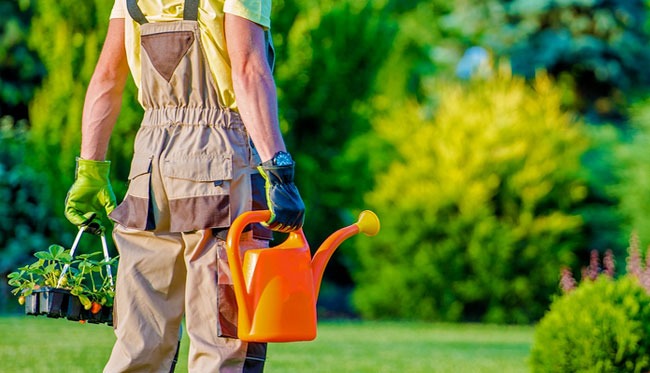 Facility & Maintenance Managers: Solve These Six Problems with Turf Teq Equipment
At TURF TEQ, we recognize the challenges facility and maintenance managers face as they handle groundskeeping along with a long list of other responsibilities.
That's why we've designed our professional-grade landscaping and snow removal equipment to be multi-purpose machines. With one machine, you can go from mowing to edging tree circles to sweeping debris to preparing seed beds to windrowing rocks to removing snow. A TURF TEQ multi-use machine is a must-have all-in-one Power Edger, Power Broom, Power Rake, and Brush Cutter that offers superior performance and versatility.
TURF TEQ multi-use landscaping and snow removal machines solve the following common problems:
Lost time – You don't have to haul away one piece of equipment and haul in another to switch between tasks with our multi-use machines. No more wasting precious time!
Unhappy crew – Alleviate the problem of a cranky crew that complains equipment is too cumbersome to operate. TURF TEQ machines have all controls easily accessible from the operator's position—your team will appreciate that. And with their walk-forward design and powerful commercial-grade Honda GXV390 engine, our multi-use machines give your crew the power and flexibility it needs to get more work done in less time and with less physical effort.
Failure to handle tight angles – Tough angles are a breeze with our equipment's tight turning radius.
Falling short on challenging terrain – TURF TEQ machines' variable speed, hydrostatic transmission with locking differential has the traction you need to effectively navigate even the toughest landscapes.
Unsatisfactory results – Equipment that doesn't do the job well can create extra work and major headaches. We create TURF TEQ machines to deliver exceptional results.
Equipment that doesn't last – Made of the highest quality materials and manufactured in the USA, TURF TEQ equipment is durable and reliable. Our machines come with a one-year comprehensive warranty, and you can call on our expert support team to help you whenever you have questions or issues.
If you're looking for ways to work better and faster, contact us today to discuss how TURF TEQ multi-use landscaping and snow removal equipment can make your job easier.