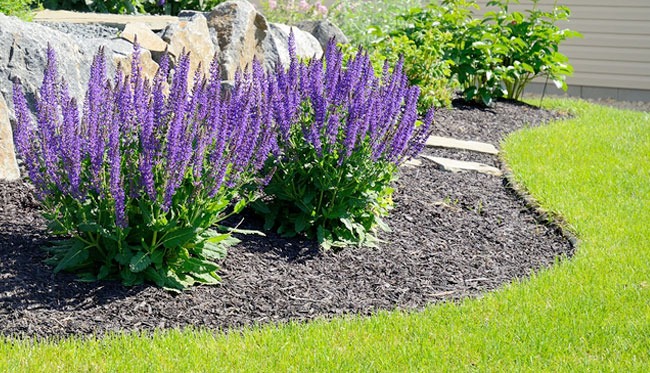 Seven Problems TURF TEQ Multi-Use Equipment Solves For Landscaping Companies
Without a doubt, landscaping is hard work. It requires manual labor, significant amounts of time, and management of customer expectations. There are challenges at every turn. At TURF TEQ, we're driven to help lawn and landscaping companies overcome obstacles that stand in the way of their productivity and profitability.
We've designed our multi-use landscaping equipment to make your job easier. With TURF TEQ's professional-grade equipment, you can perform multiple tasks with one machine. It's an all-in-one Power Edger, Power Broom, Power Rake, and Brush Cutter that lets you edge sidewalks, define beds, sweep debris from hardscapes, mow grass and deep vegetation, clear paths, dethatch turf, and more.
TURF TEQ multi-use landscaping machines solve these common on-the-job problems:
Wasted time –You don't have to haul away one piece of equipment and haul another in to do different tasks. Our multi-use machines save time because they're multi-task capable.
Crew complaints – Put grumbling about equipment that's difficult to operate behind you. TURF TEQ machines have all controls easily accessible from the operator's position.
Inability to navigate tight angles – With a tight turning radius, our equipment lets you maneuver angles with ease.
Inability to navigate challenging terrain – TURF TEQ machines have a variable speed, hydrostatic transmission with locking differential to give you the traction you need to work efficiently and effectively on even the toughest landscapes.
Jobs that take too much time and manpower – With their self-propelled, walking-forward design and powerful commercial-grade Honda GXV390 engine, our multi-use landscaping machines will let your crews accomplish more in less time with less physical effort.
Subpar results – Your customers' satisfaction matters to us! TURF TEQ machines deliver exceptional results and let you deliver an exceptional customer experience.
Equipment that doesn't hold up – We build TURF TEQ equipment to hold up to the rigors of the job. We make them in the USA, using the highest quality materials. All of our machines come with a one-year comprehensive warranty, and you can count on our expert support team to assist you whenever you need us.
Put problems behind you and success ahead; contact us today to discuss how TURF TEQ multi-use landscaping equipment can revolutionize how you do business.