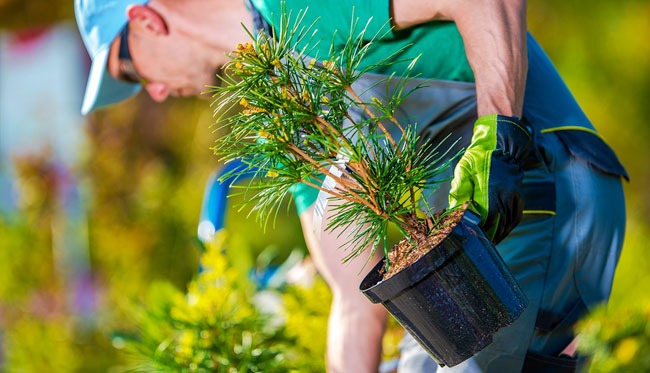 5 Ways Our Multi-Use Commercial Landscaping Equipment Can Help Your Business Succeed in 2018
2018 is here, and that means you have a fresh start to embrace new ways to make this your business's best year yet. If you're in the commercial landscaping or grounds care business, it's important to consider these factors for the year ahead.
How will you:
Save time?
Increase productivity?
Exceed customers' expectations?
Get more referrals?
Make more profit?
One thing that can make all the difference is using commercial landscaping equipment that will improve efficiency, help you do more work with less manpower and generate amazing results for your clients.
At TURF TEQ, our commercial-grade landscaping machines are engineered to help your team work smarter not harder. And thanks to multi-use technology, with a simple change in attachments, they can go from Power Broom to Brush Cutter to Power Edger to Power Rake to Power Plow and back again. This gives them unmatched flexibility and performance, while maximizing your equipment investment.
Here are just a few ways TURF TEQ professional landscaping equipment can help your company succeed in 2018 and beyond!
With our multi-use technology, there's no need to buy multiple machines for work that varies season to season. By changing attachments, they can quickly go from one task to the next. Edging in the spring, summer cleanup, fall overseeding and winter snow removal can all be accomplished with a single multi-use tractor and easy-to-swap attachments.
Our machines have a variable speed, hydrostatic transmission with locking differential, so they tackle tough terrain like nobody's business. They'll even handle steep grades with ease!
With a commercial-grade Honda engine, TURF TEQ equipment enables your team to power through jobs far more quickly than the competition.
Our self-propelled "walking forward" design and easy-to-reach controls help work go faster, reduce physical effort and limit injuries.
Our machines perform with precision thanks to their tight turning radius and adjustable settings.
You'll be happy to know we manufacture our commercial-grade landscaping equipment right here in the USA out of the best quality materials. They come with a comprehensive one-year warranty. And you can count on our expert support staff to be there for you if you have any questions or equipment issues.
Ready to Make This a Year to Celebrate?
No matter the season, TURF TEQ professional landscaping equipment can help your business finish jobs faster, so you can take on more work, more customers, and generate more revenue. With their unrivaled versatility and durability on the job, you'll have plenty of reason to celebrate year-round.
Contact us to learn more about how our machines can help you succeed this year and beyond.