3 Reasons Professional Landscapers Love TURF TEQ Equipment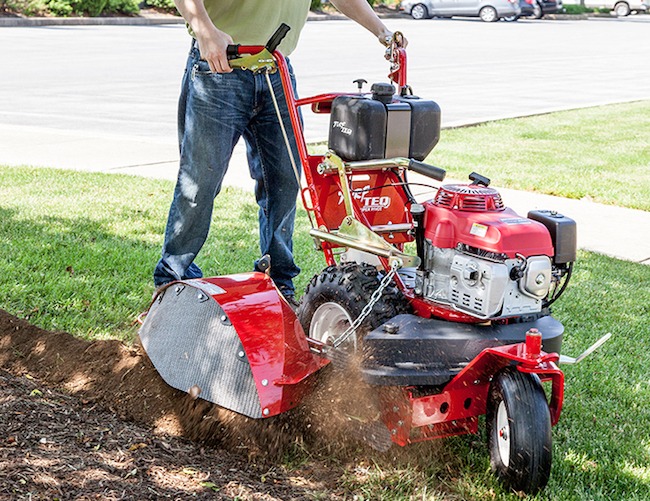 Running a successful landscaping company can't happen if you don't provide quality services and work as efficiently as possible. Both of those essential characteristics depend on having the right tools for each and every job.
At TURF TEQ, we understand the challenges and pressure commercial landscapers face to impress customers and maximize productivity. That's why we've designed a line of professional landscaping equipment that gives you a true competitive edge.
By swapping attachments to perform multiple tasks, one machine is all you need to edge, sweep, mow, and rake. Plus, our equipment saves you money and helps improve your bottom line. Read on to learn more!
Here Are Three Simple Reasons Professional Landscapers Love Our Equipment
Produces Exceptional Results
With our Power Edger attachment that has a variety of blade profiles, you can create perfect edges. Our Power Broom can easily and quickly sweep debris from any hard surface, dethatch turf, and even remove snow. With our Brush Cutter, you can take on heavy mowing jobs and clear underbrush and areas of heavy vegetation. And our Power Rake does the job right when raking, preparing seedbeds, and renovating lawns.
Saves Time, and Time is Money!
Our equipment was designed to allow your crew can to work much, much faster than they would using other landscaping equipment. Our machines typically perform in an hour what would take days by hand. And with a simple attachment change, you can instantly go from one project to another, without wasting time putting one piece of machinery away and dragging another out on the jobsite. When you finish jobs faster and get more jobs done every day, the result is a more profitable business. You can count on it!
Makes the Job Easier
TURF TEQ's self-propelled, walk-forward design is easy to use and helps save your crews from more manual labor than is necessary. With heavy-duty Honda GXV 390 engines, our machines make navigating steep inclines almost effortless. All controls and settings on our equipment are easily accessible from the operator's position.
Show Your Bottom Line Some Love: Increase Profits With TURF TEQ Equipment
If you want to improve profitability, a sure way to do it is reduce labor costs and complete more jobs in less time. That's precisely what TURF TEQ equipment can help you do. Contact us today to learn more about how our versatile products will revolutionize the way you do landscaping.