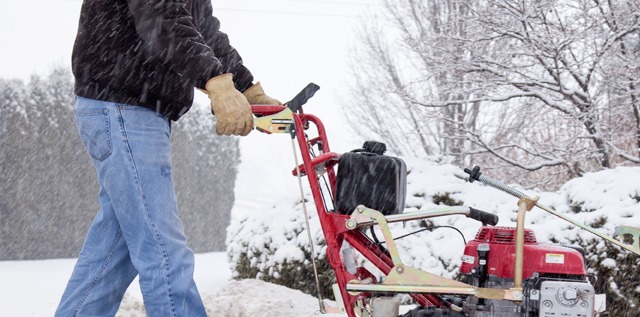 Six Things To Consider When Buying Commercial Snow Removal Equipment
When buying commercial snow removal equipment for your business, you have a significant decision ahead of you. The quality and functionality of the machines that you buy will have a direct impact on your productivity and profitability.
So what are some of the most important factors to consider before investing? Below, we've offered some food for thought. Read on to learn more!
Six Things That Matter When Purchasing Professional Snow Removal Equipment
1. Versatility
Can the machine do more than just one thing? Machines with multi-use capabilities provide much more bang for your buck than machines that only do a single task.
For example, TURF TEQ's multi-use machines can go from sweeping snow to plowing to edging to raking with the simple change of attachments. That eliminates the expense of buying multiple pieces of equipment, as well as the time and effort needed to maintain multiple engines and transmissions.
2. Power
Does the machine have some serious "get up and go?" If you want to power through tasks, especially those with steep inclines and rough terrain, you'll want equipment that's up to the challenge.
Fortunately, TURF TEQ multi-use machines have a commercial-grade Honda engine and a variable speed hydrostatic transmission with locking differential. They're built to perform! And that means they'll handle snow with ease.
3. Ease Of Use For Operators
Machines that make work cumbersome frustrate workers and reduce productivity. That's why it's important to look for equipment that doesn't make tasks harder than they need to be.
With user controls within easy reach of the operator's position and a walk-forward, self-propelled design, TURF TEQ machines help keep employees happy and give them optimal control. Because who wants to fight with a machine when there are snow removal jobs to get done?
4. Efficiency
Along with versatility, power, and ease of use comes the advantage of efficiency. If a machine won't help your crew work faster and more effectively, then it's time to look for an alternative.
TURF TEQ machines improve efficiency, so you can finish jobs in less time and potentially take on work from more customers. This means higher profits during snow season.
5. Quality Of Results
A machine that enables you to get the job done quickly is only a win if you're not compromising quality in the process. "Fast" and "good" are not the same thing!
The beauty of TURF TEQ equipment is that not only do they allow you to complete tasks in record time, but they also deliver exceptional results. They work with precision and power to help ensure your customers will love your work—and recommend your services to others.
6. American-made
When you buy products made in America, you help fuel our nation's economy and keep jobs here in the U.S. We make TURF TEQ equipment here in the USA, and we have parts in stock in our factory and ready to ship same-day so you can feel good about your purchase.
Ready To Make Your Move?
Learn more about the qualities that make TURF TEQ multi-use machines the clear choice for professional snow removal companies and groundskeeping crews. Contact us to talk about how they can boost productivity, improve customer satisfaction, keep employees happy, and secure your business's reputation for excellence.