Video Demo Request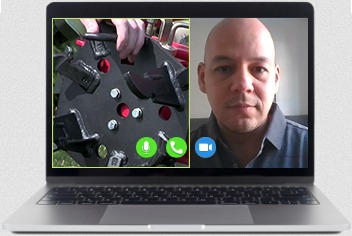 Thank you for your interest in Turf Teq professional landscaping machines! If you're interested in seeing a specific machine up close while having all of your questions answered in person, then request a Video Demo by filling out the form below.
During your Video Demo, you'll meet one-on-one with a Turf Teq expert via the popular Zoom video conferencing app. They'll show you specific features of our machines up close and answer all of your specific questions. Our team has decades of experience working with professional landscaping and grounds care pros, and they'll help you decide if a Turf Teq machine is the right choice for your unique application.
Simply fill out the form below to request a Video Demo, and we'll be in touch to schedule a time to meet. We appreciate your interest and look forward to meeting you via online video!