Meet Us at GIE+Expo!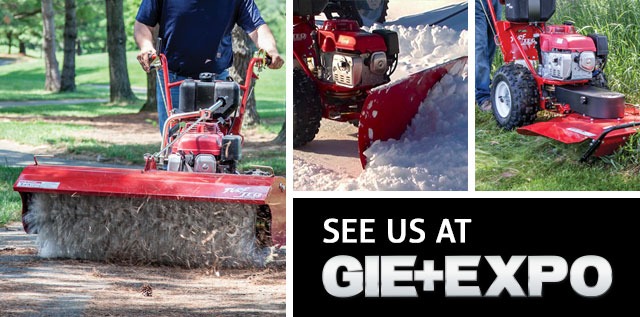 Greater Productivity, Efficiency & Profitability On Display
We're excited once again to join the grounds care industry's biggest annual trade show, GIE+EXPO. This once-a-year event is the perfect time to check out the latest in professional landscaping equipment, tools and more. We'll be in attendance with our full line of time-saving and manpower-reducing equipment on display, and we'll have factory reps on hand to answer all of your questions. Just what can you see at GIE+EXPO this year? Read on to find out!
October 16-18, 2019
Kentucky Expo Center
Louisville, KY
Inside The Expo Center
Inside the Expo Center, we'll have our full line of productivity-enhancing equipment on display, including: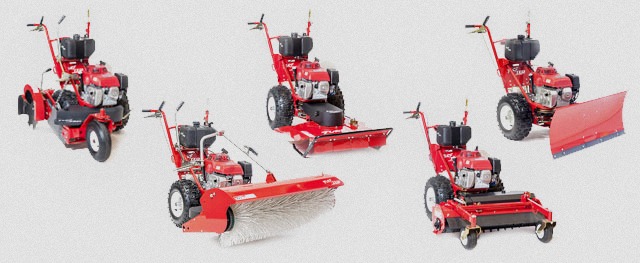 You'll be able to see our machines first hand, and learn how our operator-friendly design and innovative multi-use technology can help you complete work more quickly and more profitably.
Our edger is the only walking-forward bed opener on the market, and because each machine is available as both a complete machine or as an attachment that will work with any of our other multi-use machines, TURF TEQ helps you maximize ROI and make the most of your equipment investment.
Outside Demo Area
Outside, at the demo area, we'll have machines ready for you to try out for yourself. Once you experience the speed, precision, ease-of-use and high-quality results that TURF TEQ is known for, you'll understand why we're the professionals' choice in grounds care equipment. Not only do our machines help you do more work faster, but that increase in productivity means greater profitability for your business.
Be sure to stop by the demo area to take the following machines for a spin:
Fixed Frame Power Edger with Bed Opening Blade
Multi-Use Power Edger with Bed Grooming Blade
Multi-Use Power Rake
We're looking forward to seeing you at GIE+EXPO this year! Stop by and see us in Louisville, or contact us today to schedule a time to meet one-on-one at the show. We look forward to seeing you!